I love British Culture, so of course I have been following the Royal Wedding. Like many others, I have been excitedly waiting to see what designer will be coveted by all designers to create the wedding gown of new Duchess of Cambridge and Future Queen of England. I wasn't surprised when Kate stepped out in a Sarah Burton for Alexander McQueen dress. I thought it was only right that Kate wore one of the most iconic British designers.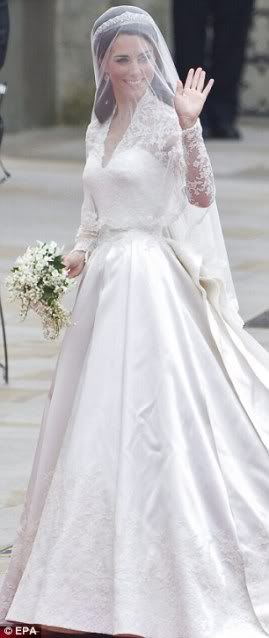 The dress was perfect for Kate. It was simple but beautiful. It was very reminiscent of Grace Kelly's wedding dress. I loved the lace and long train.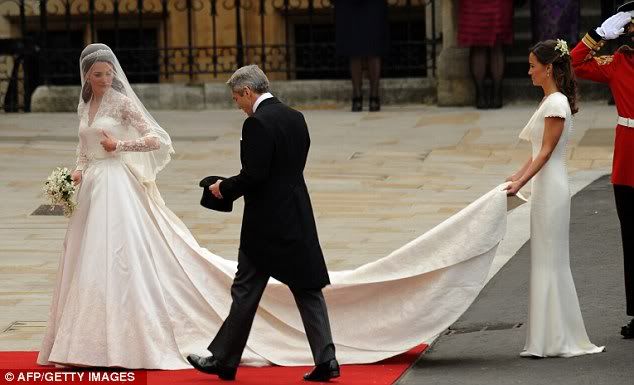 Pippa Middleton also looked gorgeous in another creation by Sarah Burton.
Kate did not disappoint as she was glowing, and natural bride.
Congrats to the Duke and Duchess of Cambridge