The Screenwriter's Guild Awards were held on Sunday January 30. This was the second event in the award season. I must say I was disappointed by many of the dresses at the SAG Awards. There seemed to be more misses than hits but a few ladies stood up to the challenge of looking fabulous.
My best dressed award goes to...
She looked amazing in this printed
Alexander McQueen
Dress. I love how she took the risk and wore this dress, it definitely paid off. Mila has definitely not disappointed during this award season.
Some other fabulously dressed ladies: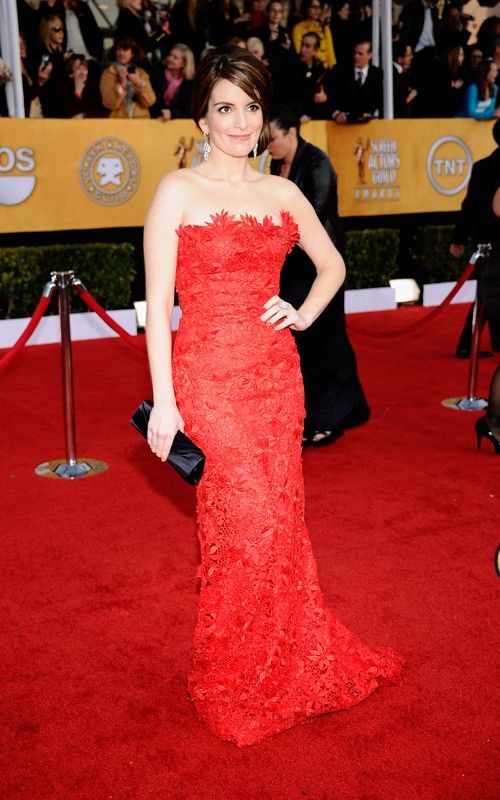 Tina Fey
looking red hot in
Oscar de la Renta
Kim Kardashian
in looking au-natural (for her) in a beautiful
Marchesa
dress
Sofia Vergara
showing off her curves in a beautiful blue
Cavalli
dress.
Next up is the Oscars! I cannot wait to see what beautiful gowns will be worn. Some of the actresses have impressed so much over this award season I don't know how much better they can get.

Who was your favourite at the SAG Awards?

xoxo
Jazz