Hi Everyone,
I just wanted to share this outfit I wore yesterday for a shopping adventure with my friends. This outfit reminded me of something that Frankie Sandford of The Saturdays or Kim Kardashian would wear. This look contains three of my staple pieces: a beige blazer, cargos, and a black v neck tshirt. This look can be worn for a casual day, this is the approach i've taken or for a night time look with some heels and jewelery.
Blazer: H&M

V-Neck: Miley Cyrus for Max Azria
Cargos:American Eagle
Purse:Silver Daisy
Flats:Le Chateau
Earrings:Le Chateau
Ring: Forever21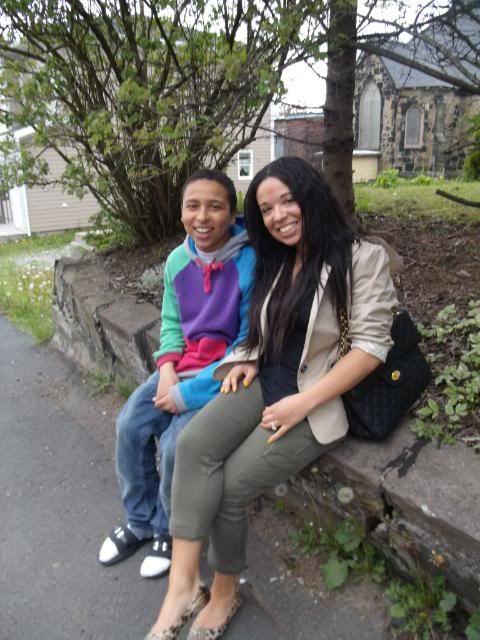 My little brother wanted to join in one of my photos. In case anyone is wondering about his outfit...
Hoodie:H&M
Jeans:American Eagle
Sandals:UnderArmour
xoxo,
Jazz