I bought a new pair of shoes
I got a new attitude, when I walk
'Cause I'm so over you
And it's all about tonight
The new number one single in the UK is "All About Tonight" by Pixie Lott. I thought this was the perfect title for this post. Recently I went to the United States and went on a shoe binge. There were so many great sales and shoes I loved that I decided to buy whatever shoe caught my eye. These are the shoes I ended up getting from various stores.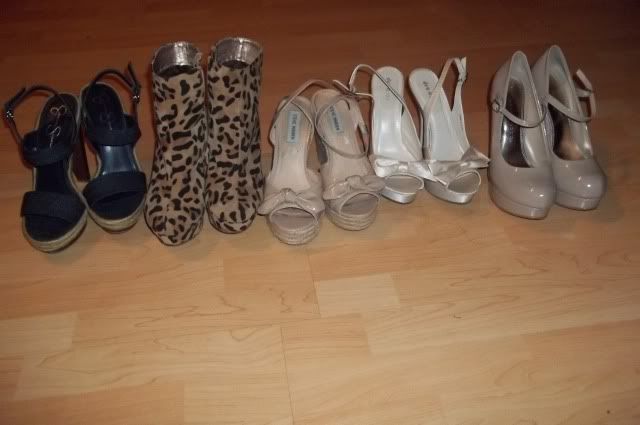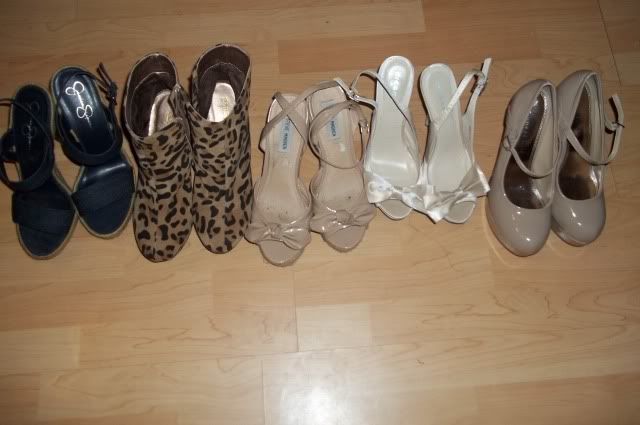 (Jessica Simpson, Bamboo,Steve Madden, Dream, Chinese Laundry)
xoxo,
Jazz