I finally decided to join one of the make-up sampling boxes. The box I choose was Glossy Box. For $15 a month you receive a box containing 5-6 make-up samples or sometimes even full sized products.
Last month I received this...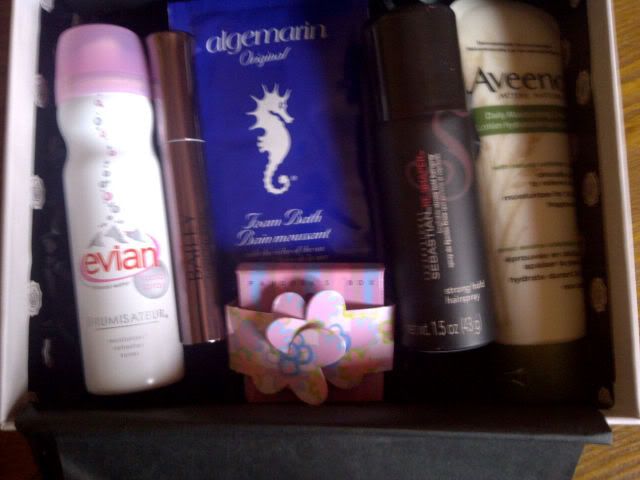 *Aveeno Daily Moisturizing Lotion
*Bailey Cosmetics Fresh Lipgloss in Berry
*Evian Brumisateur Facial Spray
*Pandora's Blush in St Tropez
*Sebastian Re-Shaper Hairspray
*Algemarin Foam Bath
Overall, these products came to over $60 in value so I definitely was very lucky with this month's box. However, I am not sure if I will buy any of these products again. Maybe the Evian Brumisateur since it's very refreshing on the face especially during the warm summer months.
If you are interested in joining please use my link :)
http://www.glossybox.ca/invitation/MTg2NA==?utm_source=Customers&utm_medium=link&utm_term=MTg2NA==&utm_campaign=Refer-a-friend/
I wish that Glossybox would send their boxes out in a more timely manner. I did not receive March's box until April 2, and I will be receiving April's box on the 30th. Hopefully in time they will correct this.
I will be posting regularly again!
XOXO,
Jazz