This month's Glossybox was a surprise as I arrived home to find it delivered without any shipping notifications. Once again I received the box in the latter end of the month. This month I was pleased with the Glossybox when I opened it to find the following items...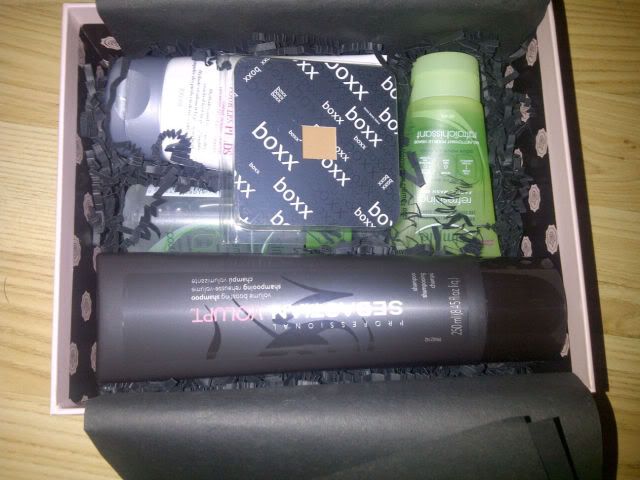 Curel Foot Cream- $3.99/100ml I tried this cream before I went to bed one night. The next morning my feet felt so much softer, smoother and no signs of any cracked heels. With sandal arriving this was the perfect item to try. I think I would buy this product.
Simple Eye Make-Up Remover-$9.99/56 ml After a late night out I wanted to get to bed so I quickly used this eye make-up remover and it did the trick.
Simple Facial Wash Gel-$9.99/ 50 ml This face gel leaves my face feeling hydrated and refreshed after using.
Boxx Cosmetics Cream Correcter- $24/4 grams I haven't really tried this product yet but on a small spot on my face and it seemed to cover it up.
Sebastian Professional Volupt Shampoo-$15.78/250ml I tried this shampoo I don't really know if it is suited for my hair type.
Overall, I was happy with my Glossybox for June. Lot's of products I could use from day to day. I can't wait to get my June box.
XOXO,
JAZZ